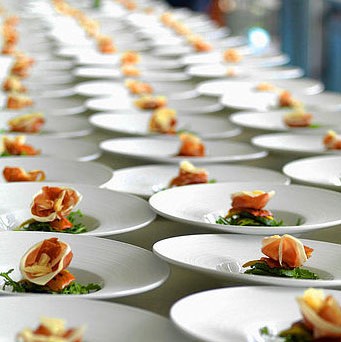 JC's Fresh Delights Cafe at the SRJC provides quality catering at competitive prices. Our food services offers catering ideas for all of your events, meetings, and functions. From Managerial/Board Meetings to Departmental Meetings, from Private Events to Appreciation Events. We will tailor our catering to meet your specific requests and to meet all of your demands.
Our experience in catering any event from a 2,000 staff appreciation luncheon to a full-service gourmet Executive dinner makes JC's Fresh Delights one of the most innovative catering services available. We are able to offer the highest possible standards to our clients and meet any client request.
Just a quick memo about our services~
Please email us and inquire about your catering order in advance. All inquiries are based on a first come first served basis. We ask that you take in consideration order lead times of up to 2 weeks in advance for large or small orders. For any order cancellation, please cancel 72 hours or 3 business days before your event date/time to avoid a fee. Our normal hours of operation for Catering is Monday-Friday from 9:00am-5:00pm this Fall.
Feel free to text 707-503-9981 or email srjccatering@gmail.com for all catering questions or inquiries. Tell us in detail what you are inquiring about and we'll respond within 2-3 business days.
We appreciate your business and look forward to working with you. Thank you in advance!